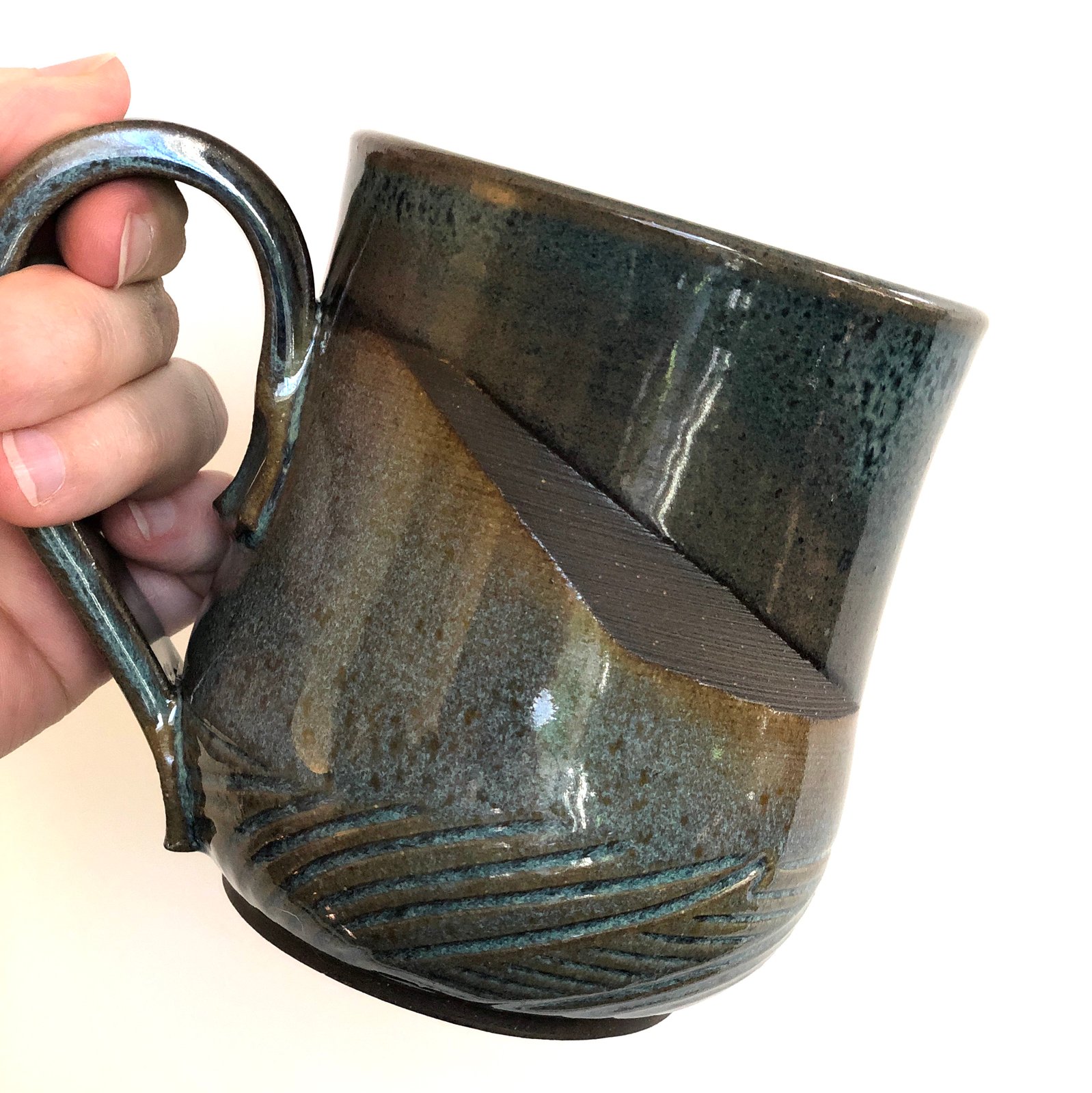 Made with gorgeous black clay, these mugs are designed for a big o' cup of morning tea. The colors change in the light, so look at all photos to get a sense of the depth of color. Note exposed black clay on the outside of the mug, so you can enjoy the special clay-body visually and tactilely.
Built to last a lifetime.
Microwave and dishwasher safe.
Approximately:
5" wide x 6" tall
If you'd like to PICK-UP YOUR POTS, use "STUDIOPICKUP" discount code at check-out
If you'd like to PICK-UP YOUR POTS, use "STUDIOPICKUP" discount code at check-out
Pottery FAQs