Sold out
Cracked Earth Pasta Bowl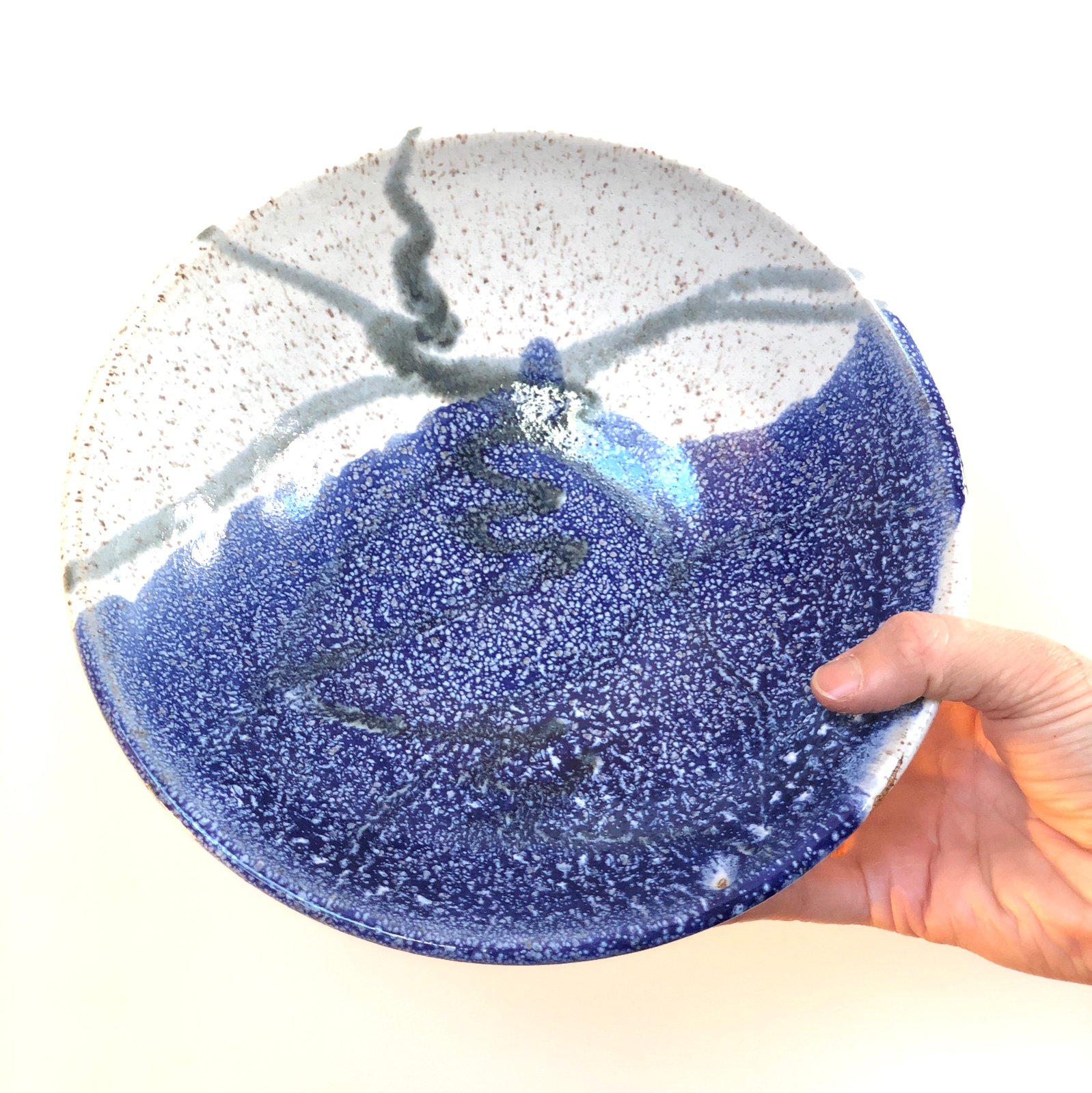 Big pasta bowl with ridge-line glaze motifs. Thrown with speckled clay and glazed with both midnight- and stormy-blue colors. If you're looking for a big old pasta bowl with character and narrative, look no further.
9" wide x 2.5" tall
Microwave and dishwasher safe.
Built to last a lifetime.
To pick-up your pots at the studio, use "STUDIOPICKUP" discount code at check-out.
Shipping costs not included.
Pottery FAQs