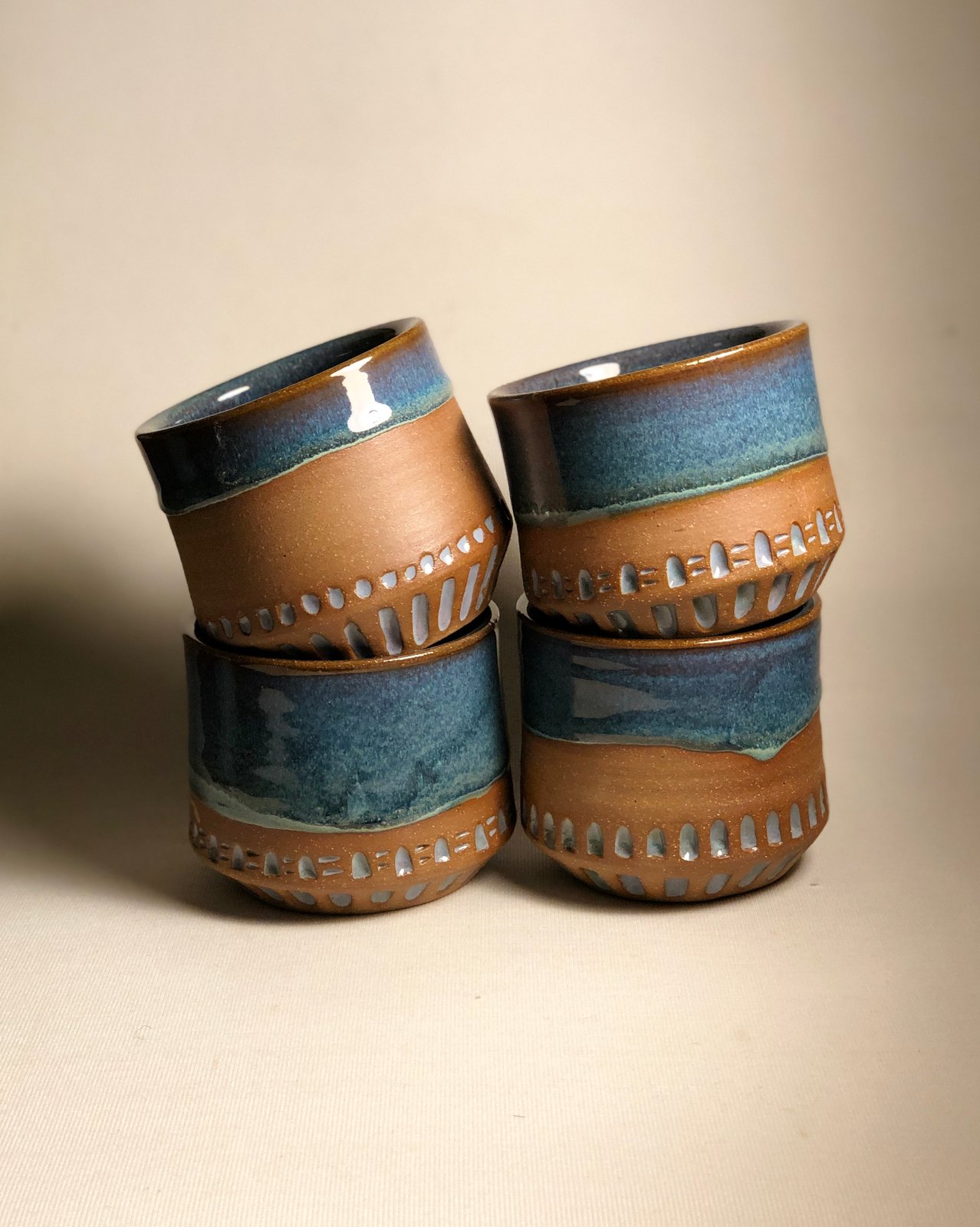 Gorgeous earthy brown clay gives these cups a delicious physical depth of feeling. Each one is individually carved and glazed, giving unique looks and details. Deep blue/green + pale purple glazes shine.
Approximately:
3.5" wide x 4" tall
1.25 cups (12 oz) liquid capacity
Microwave and dishwasher safe.
Built to last a lifetime.
Each cup sold separately. If you'd like to PICK-UP YOUR POTS, use "STUDIOPICKUP" discount code at check-out.
Pottery FAQs