Sold out
Black Clay Mountain Ridge Bowl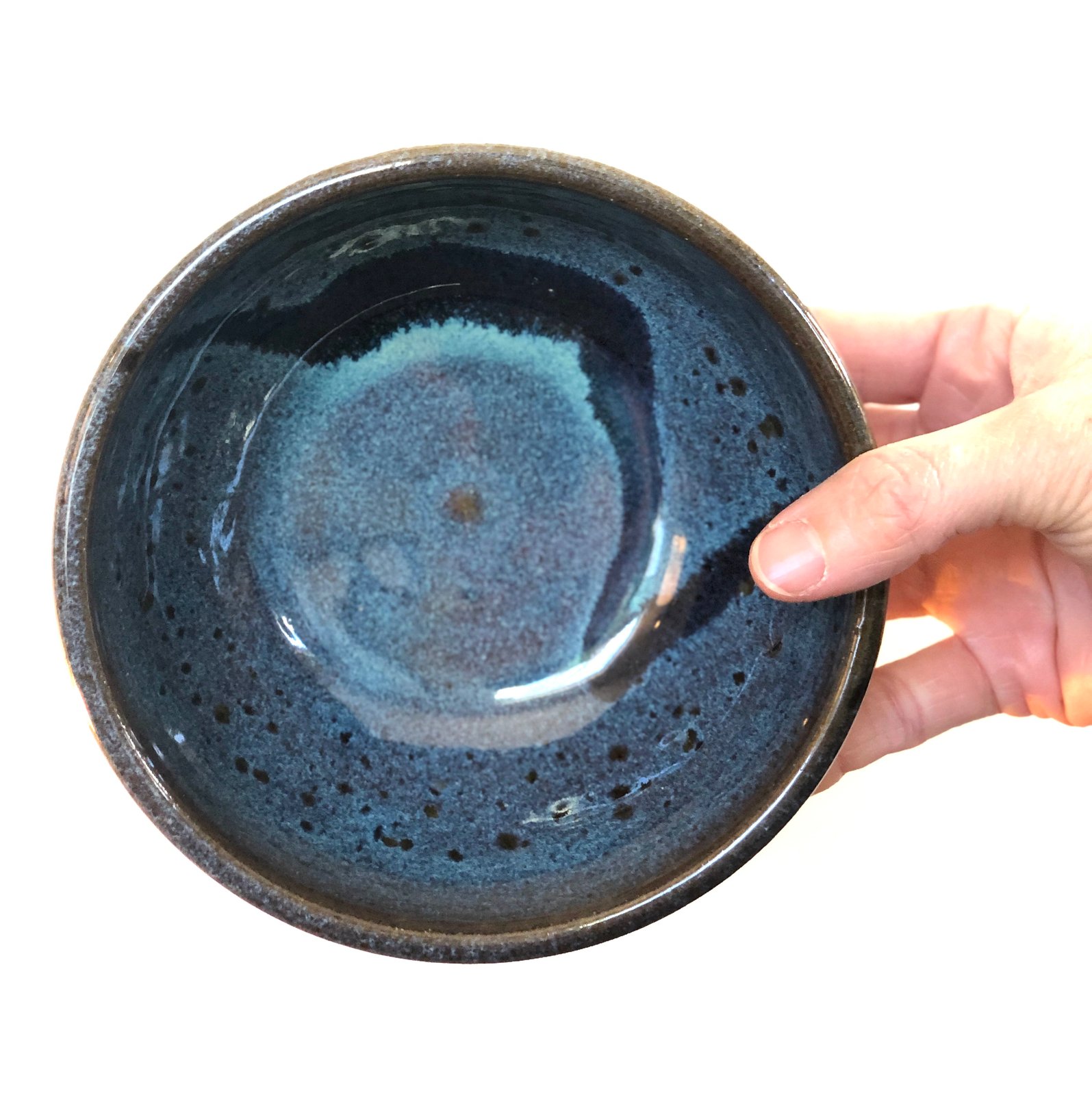 Small-Medium bowls thrown with black clay and glazed with deep green/blue glazes. Perfect for a snack or as a sturdy side-table key bowl.
5.5" wide x 2.5" tall
Microwave and dishwasher safe.
Built to last a lifetime.
To pick-up your pots at the studio, use "STUDIOPICKUP" discount code at check-out.
Shipping costs not included.
Pottery FAQs