Sold out
Carved Everything-Bowl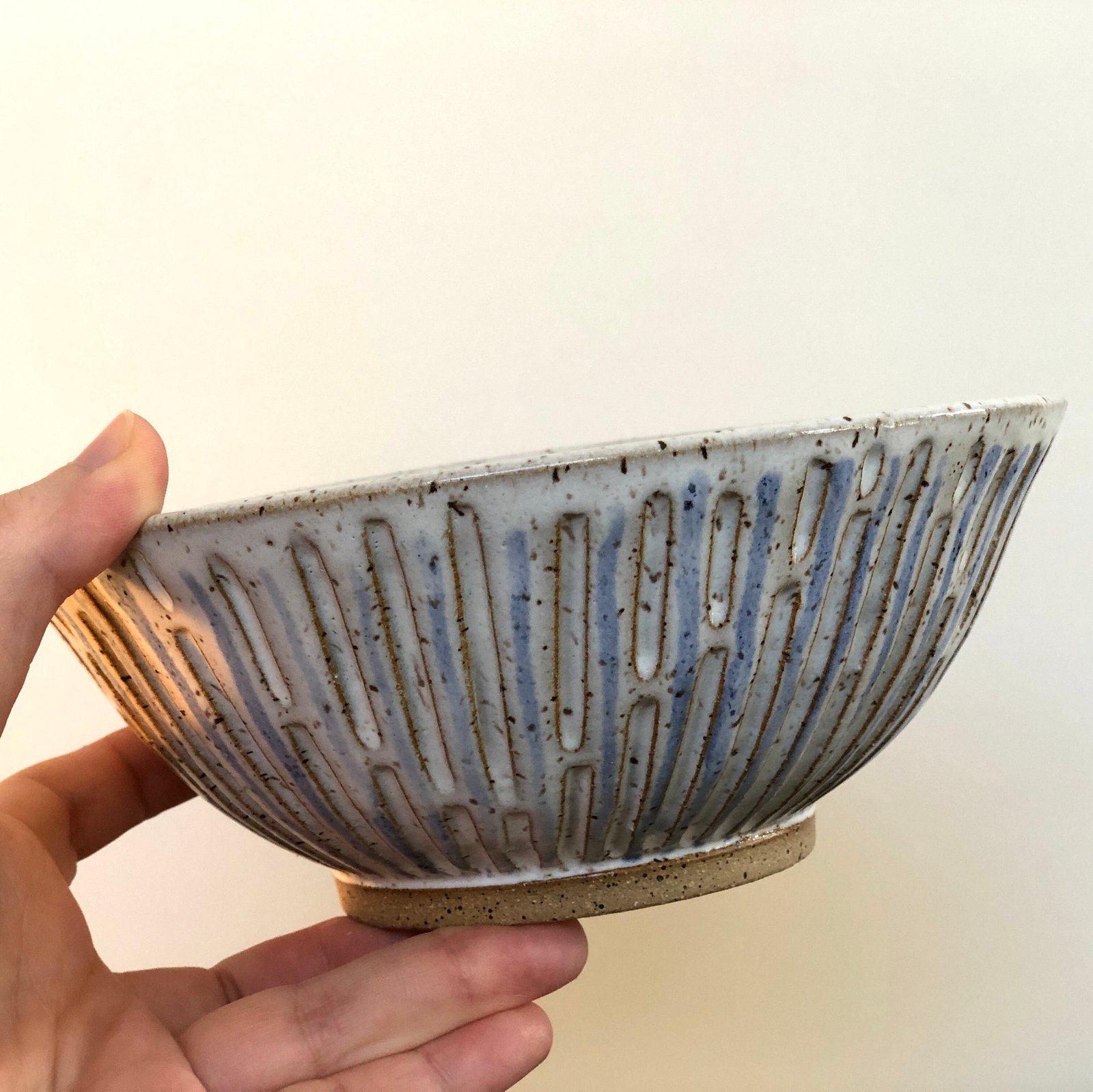 "Everything Bowls" fit . . . . everything. Larger than an ice cream bowl, but smaller than a pasta bowl, these Everything Bowls are designed for lunch, salads, soups, whatever. It can do just about everything.
This particular bowl has an outwardly curved lip and beautiful carved detailing all around the outside in an undulating wave pattern.
Built to last a lifetime.
Microwave and dishwasher safe.
Approximately:
7" wide x 3" tall
If you'd like to PICK-UP YOUR POTS, use "STUDIOPICKUP" discount code at check-out
Pottery FAQs